Engineered Wood Flooring V4 Alpine Wide Plank
Wider board showing the beauty of natural oak grain to maximum effect.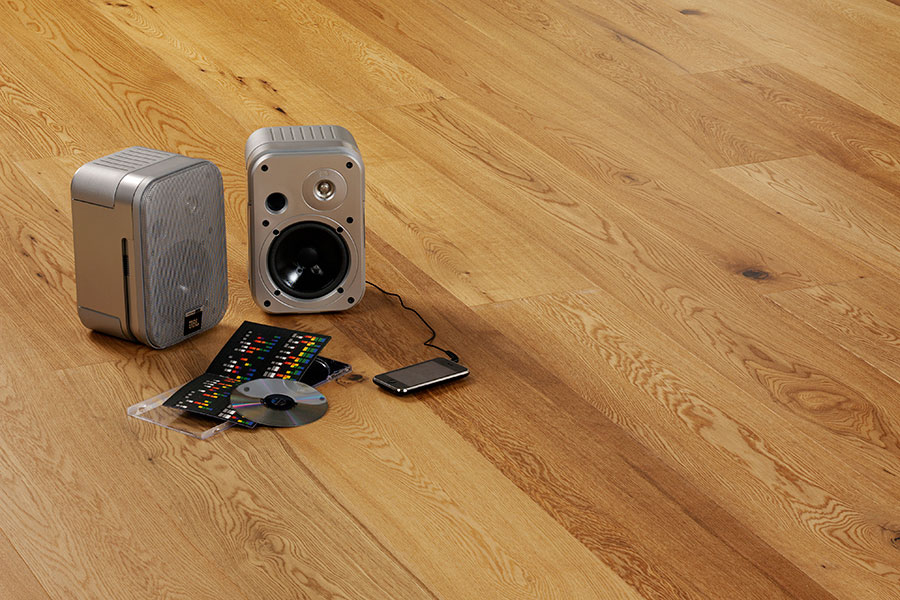 Oak Rustic Matt Lacquered
A110
The wider face of this rustic oak plank shows off the full grain of the tree and is smooth sanded and sealed with 6 coats of UV cured aluminium oxide lacquer which protects the surface leaving it maintenance free but with the appearance of an oiled floor. Micro bevelled edges add clean lines to the rustic character filled oak board making it perfect for both traditional and modern interior design.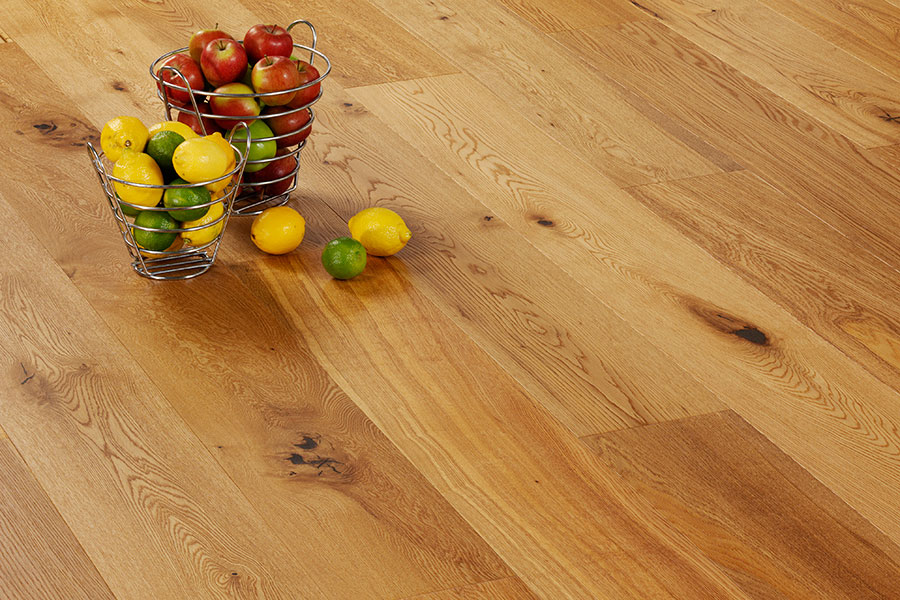 Oak Rustic Brushed & Matt Lacquered
A111
A series of 6 steel brushes are applied to remove the soft grain from the top layer the rustic hardwood surface whilst sympathetically following the natural contours of the wide section of oak. The wear layer is then spray coated with 6 coats of durable aluminium oded matt lacquer. The resulting plank is both wonderfully tactile and ultimately hardwearing, the rich, textured surface deflecting everyday wear and scratches.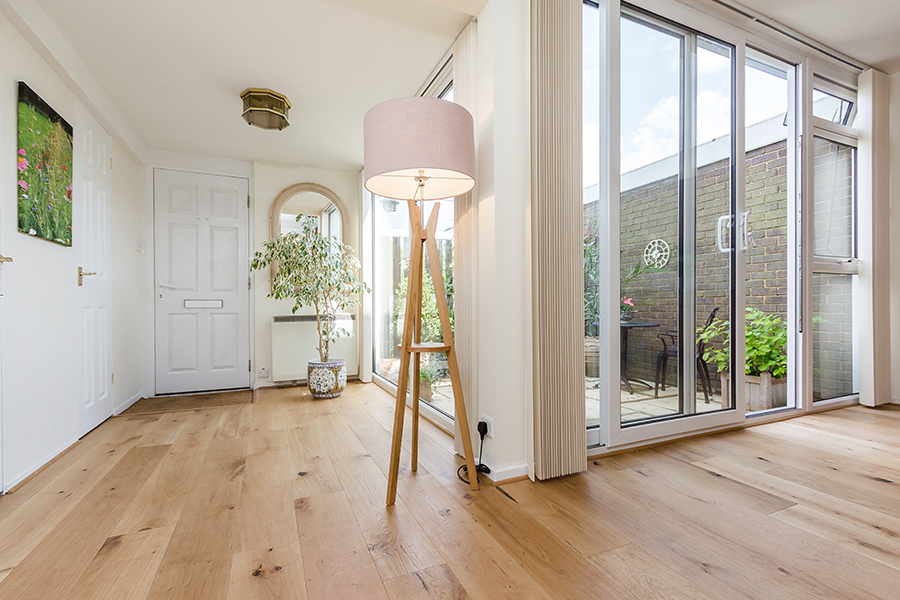 Oak Rustic UV Oiled
A112
Minimalism is key with this charming board, the rustic oak surface is simply smooth sanded, buffed and sealed with 4 coats of UV cured natural Danish oil. The resulting surface has a rich lustre and subtle natural sheen, which is hardwearing, stain resistant and easy to care for, whilst preserving the tactile warm hardwood appeal. Micro bevels give a contemporary edge to this modern classic.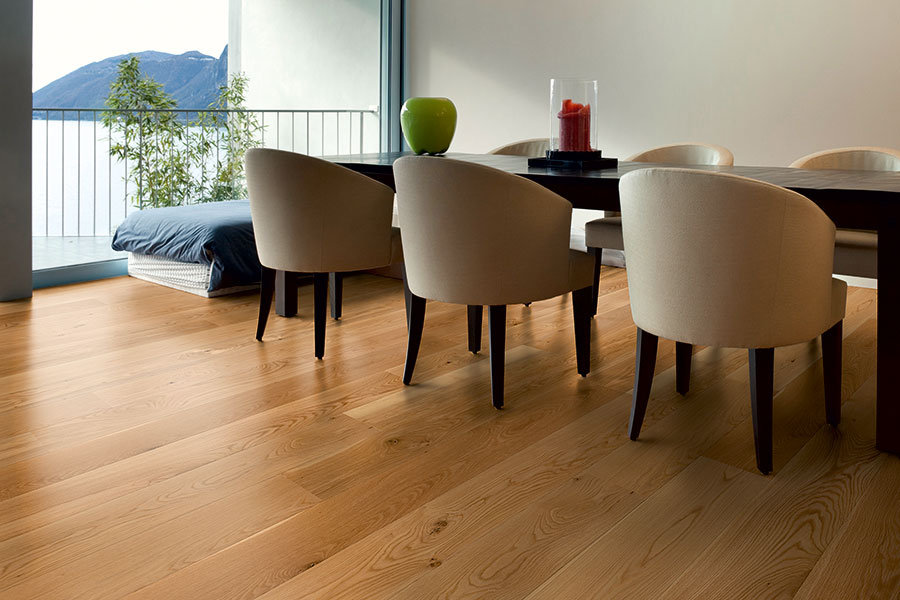 Oak Select/Nature Matt Lacquered
A113
Natural grade oak is selected for its clean grain and more subtle tonal variation to create an elegant wide board accentuated by precision engineered micro bevelled edges. The smooth sanded surface is coated with ultra durable aluminium oxide matt lacquer which has the appearance of a traditional european oiled floor. The result is a plank with timeless appeal.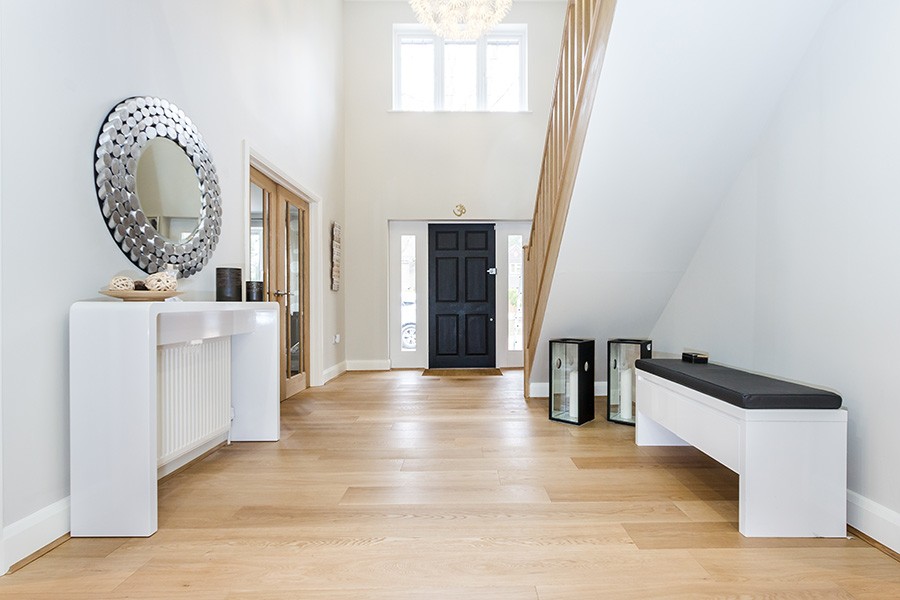 Oak Select/Nature UV Oiled
A114
Fine-grained oak selected for its natural elegance is smooth sanded and sealed with 4 coats of UV cured Danish oil, which forms a deep lustred stain resistant surface. A surface which is both simple to maintain and warm underfoot. This subtle understated floor will work in any contemporary space ideal for open plan living.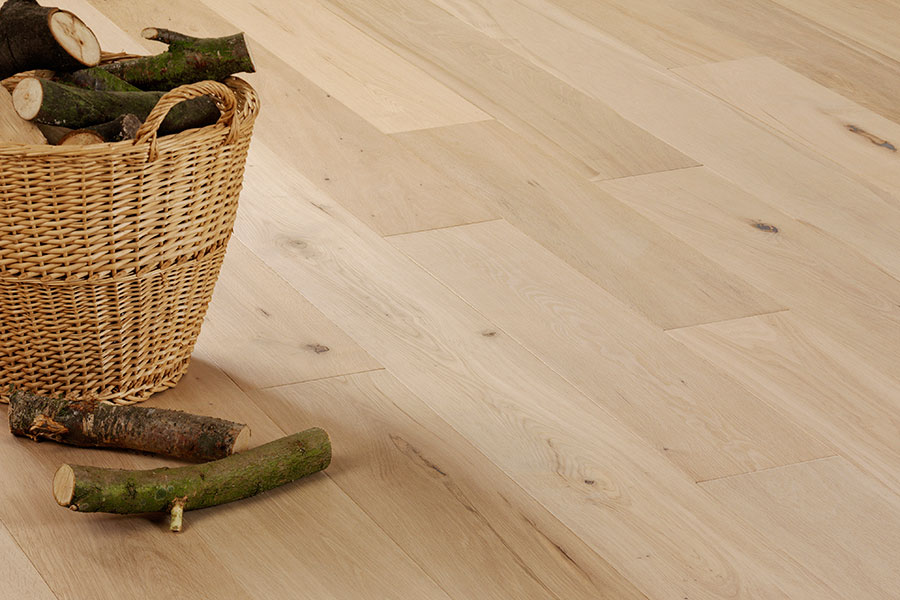 Oak Rustic Unfinished
A115
This is an untreated smooth sanded oak plank. The first striking difference between this board and the other oak we sell is the pale colouration, the raw colour of seasoned oak. This creates a canvas full of rustic character to which any surface application can be added once installed on your floor.