Engineered Wood Flooring V4 Eiger
Multi-ply planks combining solid durability with ultimate engineered stability.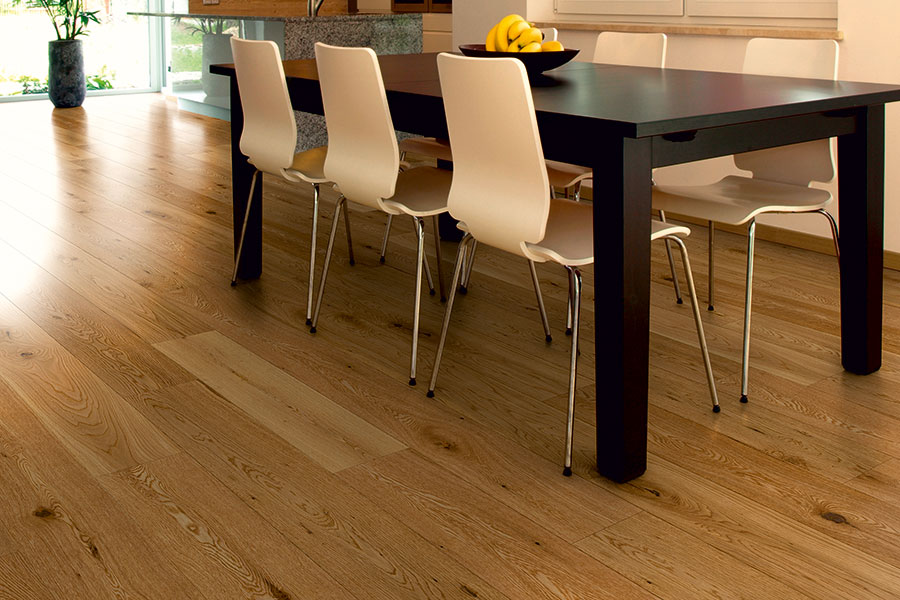 Oak Rustic Matt Lacquered
E101
This is a classic well-proportioned oak plank. Smooth sanded and micro beveled the 6 mm thick rustic oak top layer is finished with hard wearing easy care matt lacquer which gives a natural oiled appearance whilst need no oil maintenance. This floor is perfect for busy hallways, well used kitchens and family dining rooms wear spillages might otherwise be a problem. The character filled planks work in all types interiors from traditional to modern and are robust and easy to live with.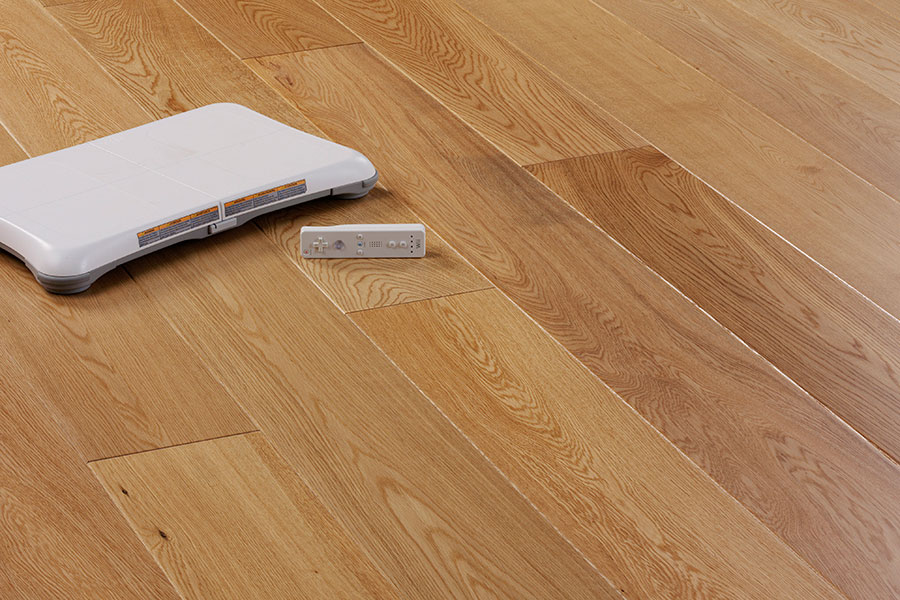 Oak Select/Nature Matt Lacquered
E102
This plank is selected for its fine grain and small amount of variation, which gives it a free flowing aesthetic without large blemishes and knots perfect for large modern contemporary spaces. The smooth sanded 6mm oak wear layer is protected with tough aluminium oxide matt lacquer which gives an understated subtle appearance which make this floor a perfect foil to a touch of 'bling' interior design.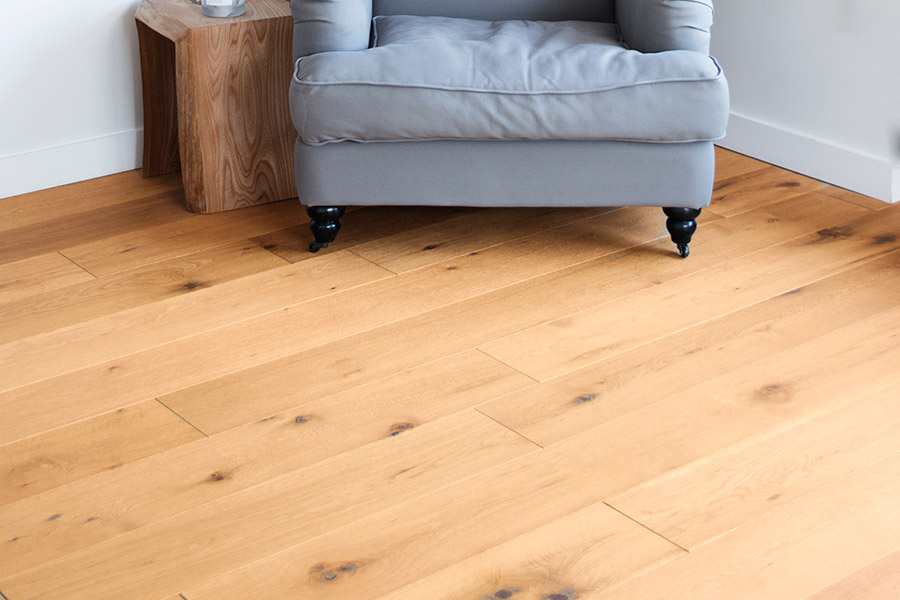 Oak Rustic Brushed & Natural Oiled
E103
The 6mm European oak micro beveled top layer sanded and then machine finished with a series of steel brushes which remove the soft grain, leaving a textured hardwood surface that is both wonderfully tactile and extremely hard wearing. The natural rustic grain is enhanced and constantly changing as the light changes throughout the day. To keep the natural aesthetic the surface is then sealed with natural Danish oil, which is buffed into the pores of the oak and left to air cure in between each coat. The resulting floor is subtle yet robust perfect for all environments.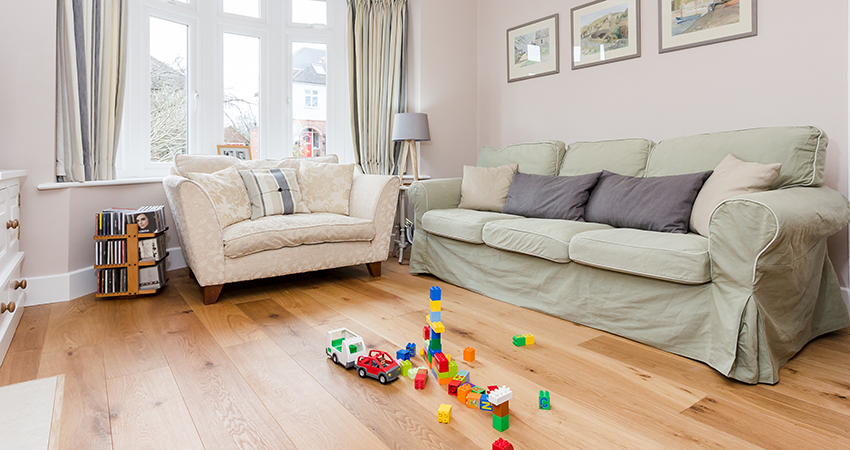 Oak Rustic Natural Oiled
E104
The 6mm European oak micro beveled top layer sanded and sealed with natural oil which is buffed into the pores of the oak and left to air cure in between each coat. This floor is perfect in it's simplicity and brings nature into any interior space with rustic character filled boards. The oiled surface is maintained easily and becomes richer and richer with time. The surface should never need re sanding as oil can be added to build on its rich lustred finish.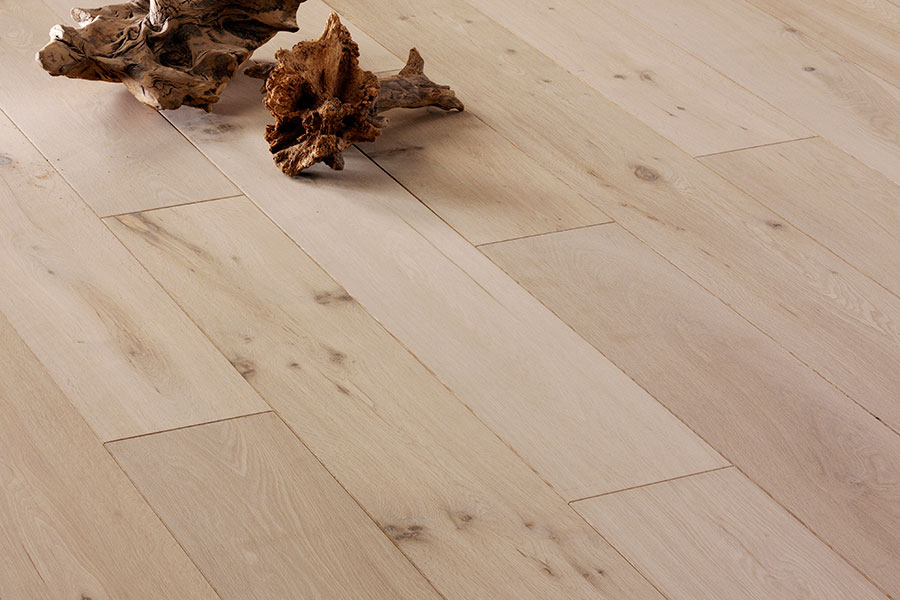 Oak Rustic Natural Unfinished
E105
This is an oak floor, which gives an impressive oak canvass for any interior design. An rustic oak plank with the Eiger Collection's large scale and stability it can be installed in any interior and then finished to any specification. The seasoned oak has an beautiful and subtle pale tone which can be transformed with oil or lacquer, or coloured with stains, and now with WOCA new invisible oil it is even possible to keep the natural unfinished colour with a simple 2 part application.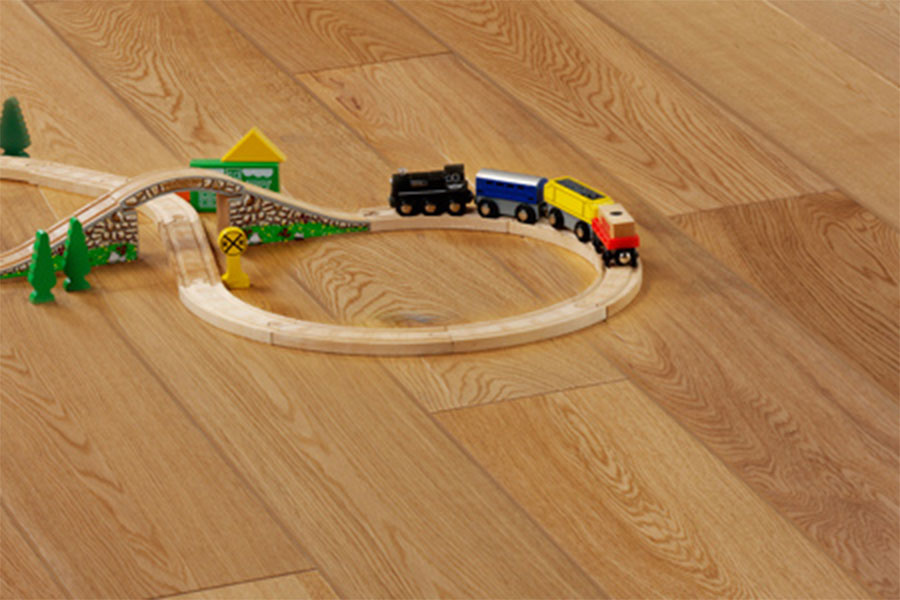 Oak Select/Nature Oiled
E108
Planks are selected for a finer grain with out the natural blemishes in the rustic boards, this plank is smooth sanded and sealed with air cured natural oil. The result is a timeless and elegant oak accentuated by the clean lines of its micro beveled edges.