Engineered Wood Flooring Woodpecker Goodrich Parquet
Like the ancient art of dry stone walling, our parquet flooring is created with both natural form and long-lasting function. Laid to stand the test of time, it gets better with the memories of each footstep that's taken across its intricate patterns.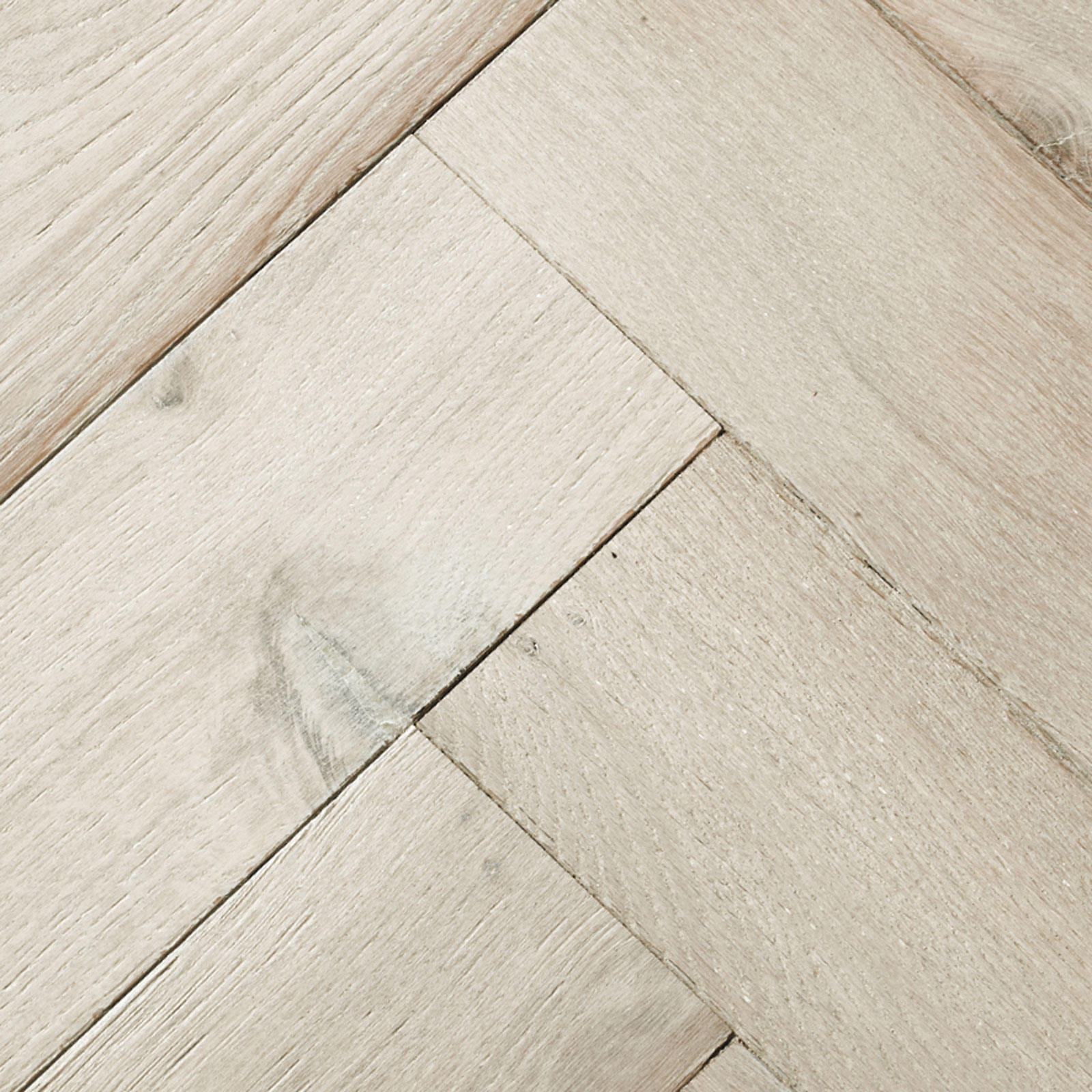 Goodrich Whitened Oak
32-GWH-001
Wander barefoot along the pale, rolling tones of this graceful parquet floor. Marrying traditional artistry with a contemporary blend of flaxen and ashen shades, every block sings with naturally rustic character and is beautifully smooth to the touch. Rekindle a heritage feel in your home with a classic herringbone design.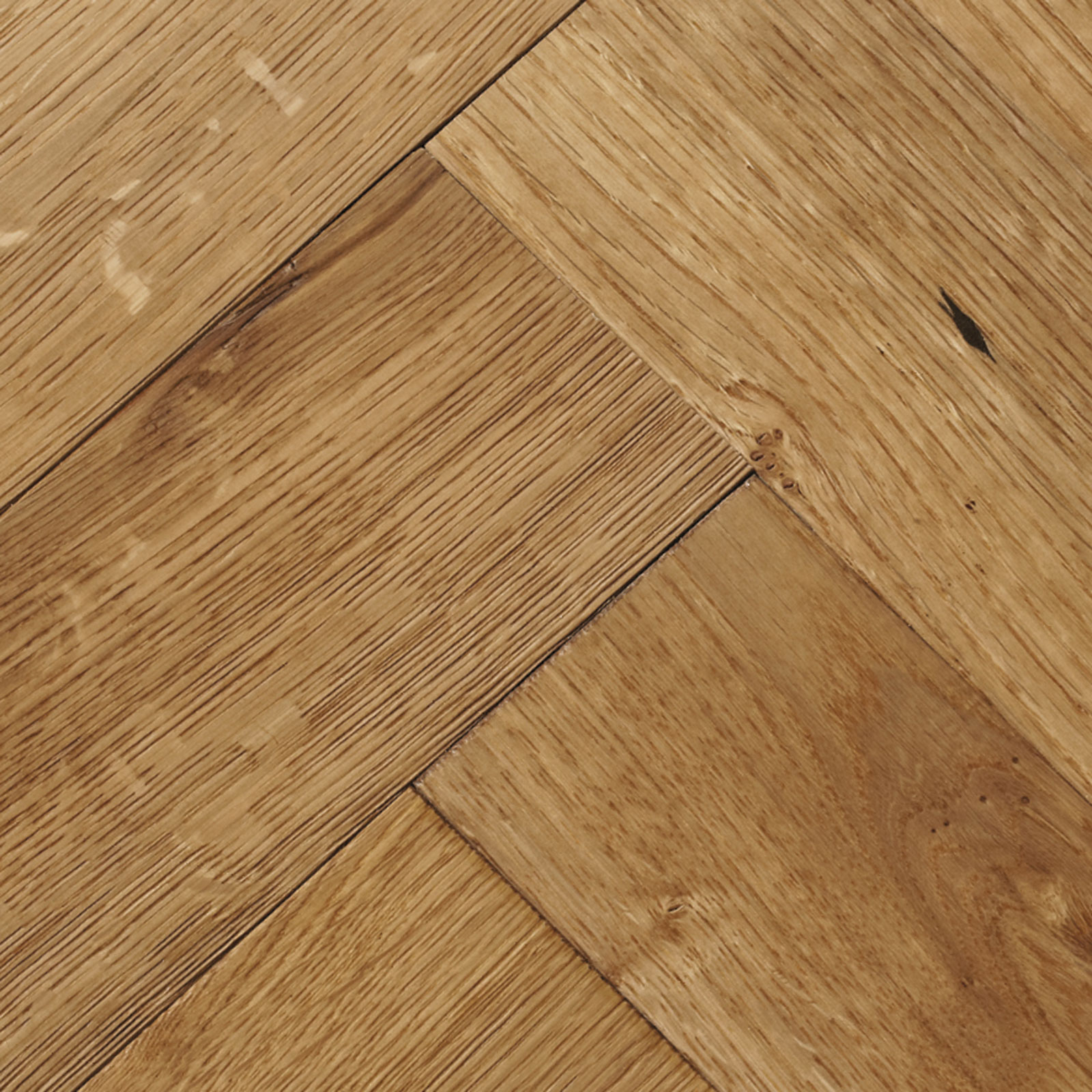 Goodrich Natural Oak
32-GNA-001
This natural oak parquet flooring captures timeless elegance and traditional artistry in the home. Skip along the design's rich honey tones and striking details, captured in petite blocks that can be laid in a variety of patterns. The oak's texture is defined by careful brushing and the surface enthused with a chic satin sheen that provides long-lasting protection.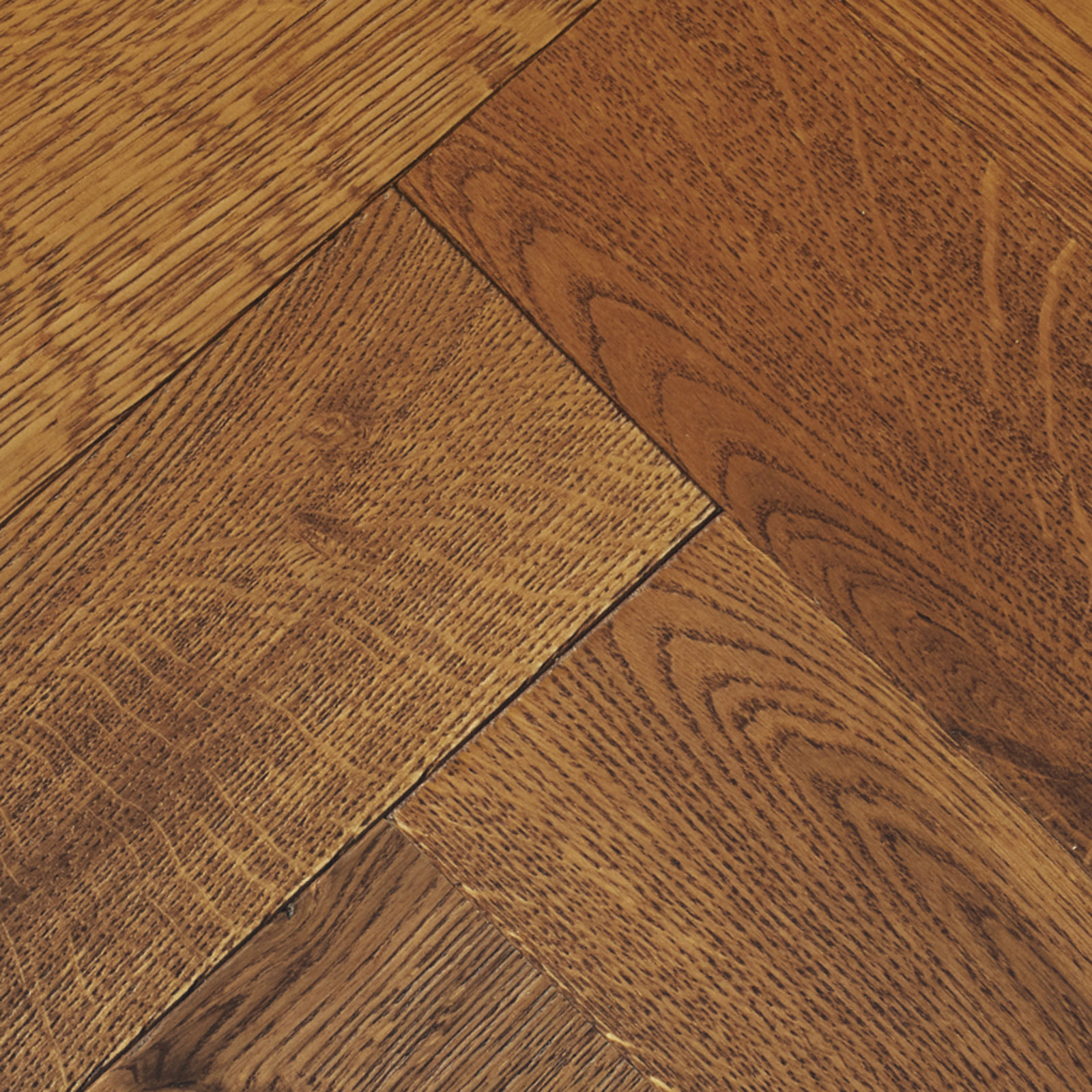 Goodrich Coffee Oak
32-GCO-001
This traditional parquet floor features delicately brushed and matt lacquered wood blocks in a warm coffee shade. Love the floor's cosy feel and enjoy all of its natural detail. Lay Coffee Oak in your choice of patterns and evoke a rich, period feel.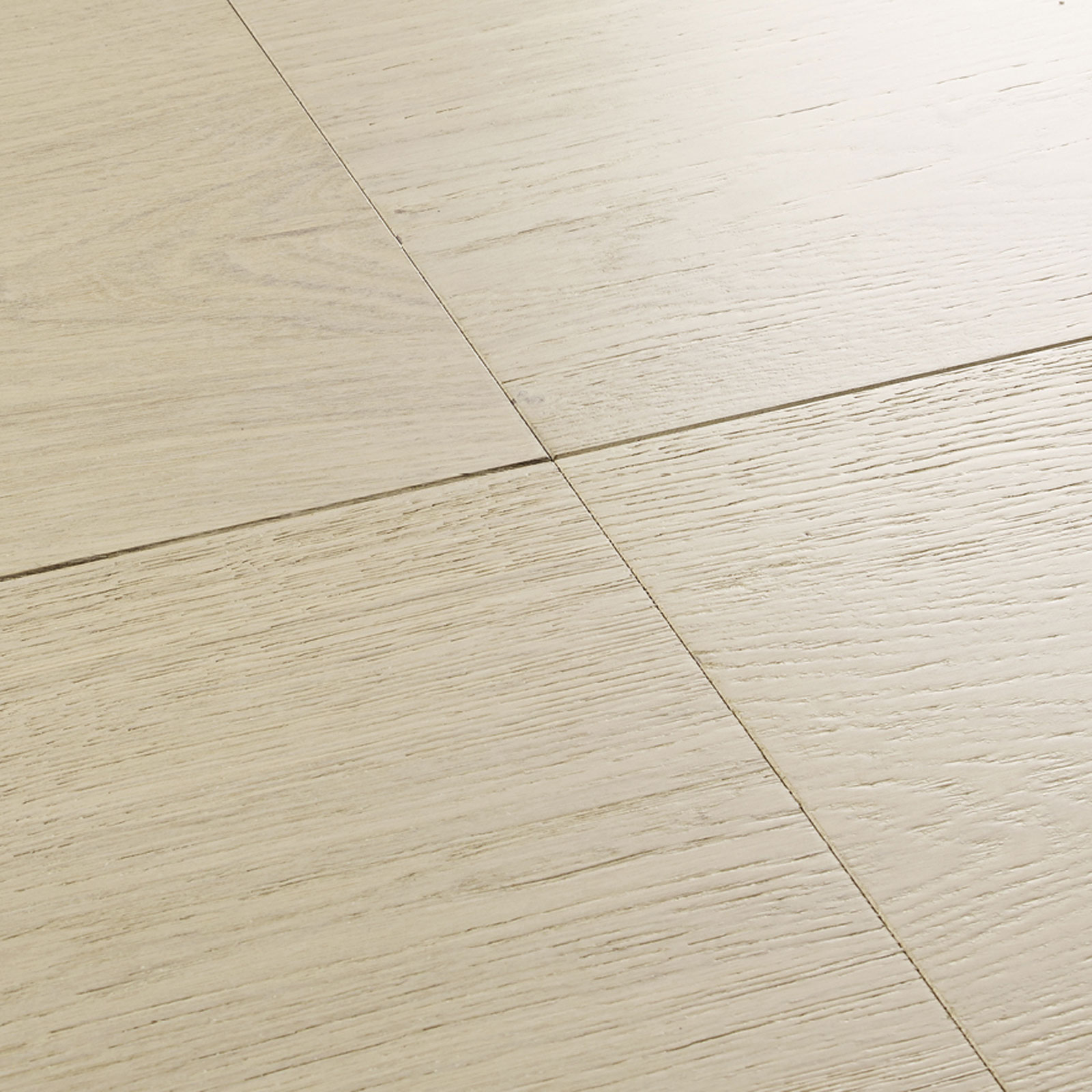 Goodrich Harcourt (Planks/Squares)
32-HAR-001 / 32-HAR-002
Adore the light, airy tones of this white washed parquet floor which features big and beautiful blocks. Harcourt can be laid in herringbone, chequerboard or more elaborate designs for a truly creative look in your home. Planks and squares are carefully brushed to bring out the oak's naturally textured surface and matt lacquered for an elegant sheen.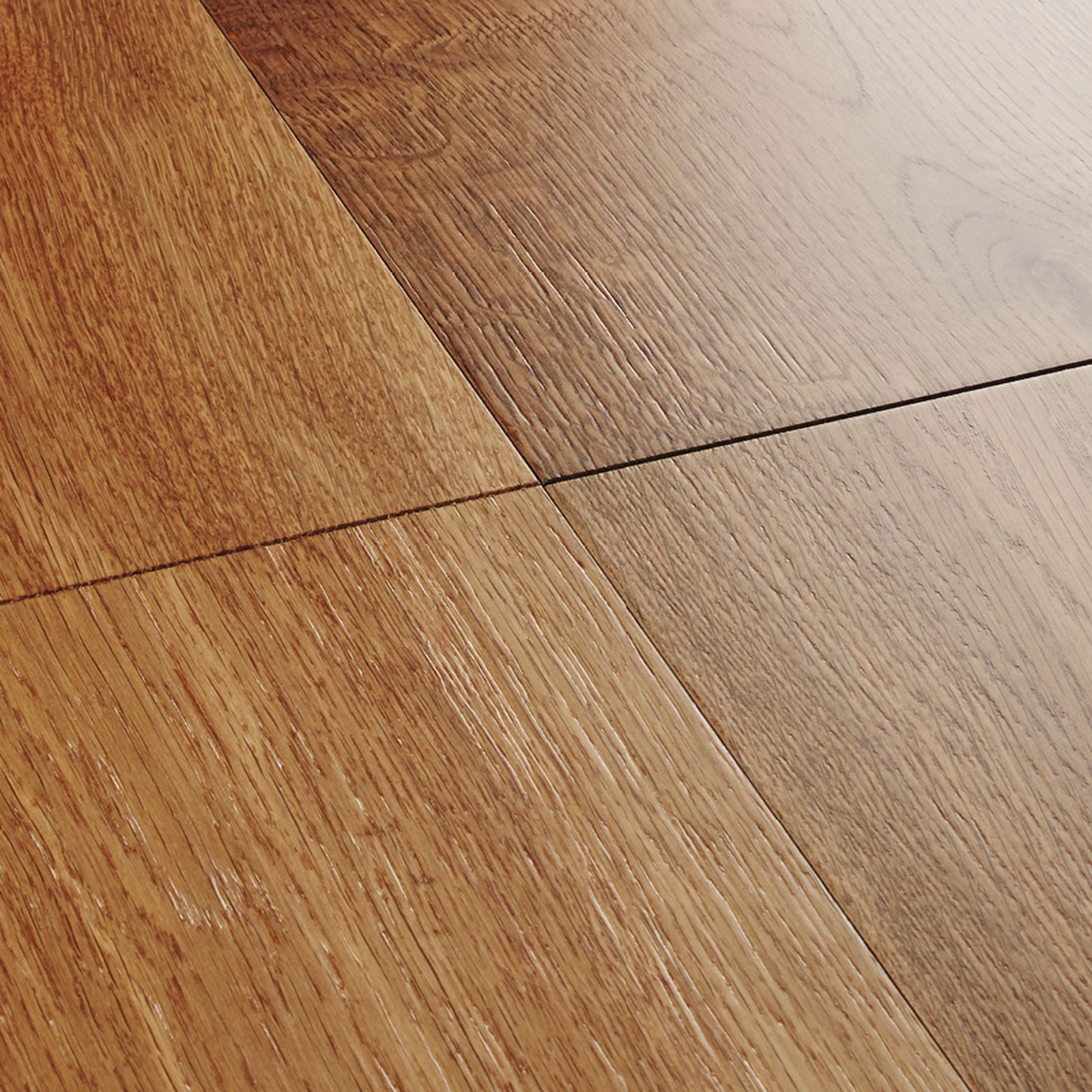 Goodrich Smoked Oak (Planks/Squares)
32-GSM-001 / 32-GSM-002
Take a stroll across the warm, rolling tones of this parquet floor which brings large and contemporary blocks into the mix. Smoked Oak is rich in caramel tones and abundant with rustic details for a stunning, natural look that brings delight to any living space. The gently brushed and lacquered planks and squares can be laid in herringbone, chequerboard or more elaborate designs for a truly unique look beneath your feet.