Engineered Wood Flooring Woodpecker Berkeley
Splashed by spring water since the beginning of time, the stones are smooth and rounded, as though polished by a thousand footfalls. They're sleek to the touch as you clamber along the water's edge in one of England's oldest remaining woodlands near Berkeley, Gloucestershire…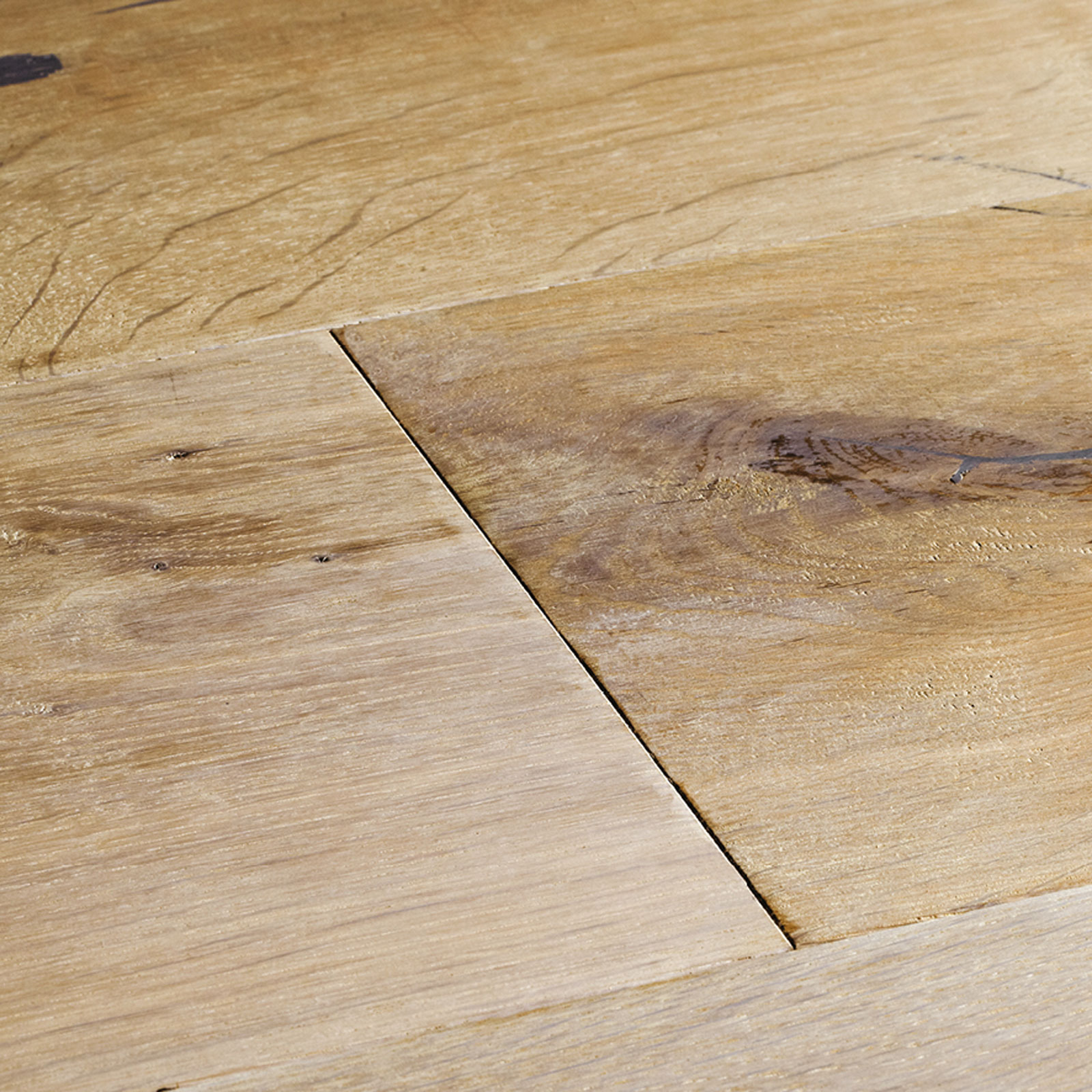 Berkeley White Oak
38-BWO-005
This white oak floor evokes a beach-house feel with its chalky ashen stain and bountiful rustic details. Long and wide boards bring a contemporary twist to the look while bevelled edges capture authentic definition throughout the floor. An oiled finish sits within the surface layers to enhance the oak's grain structure and provide long-lasting protection.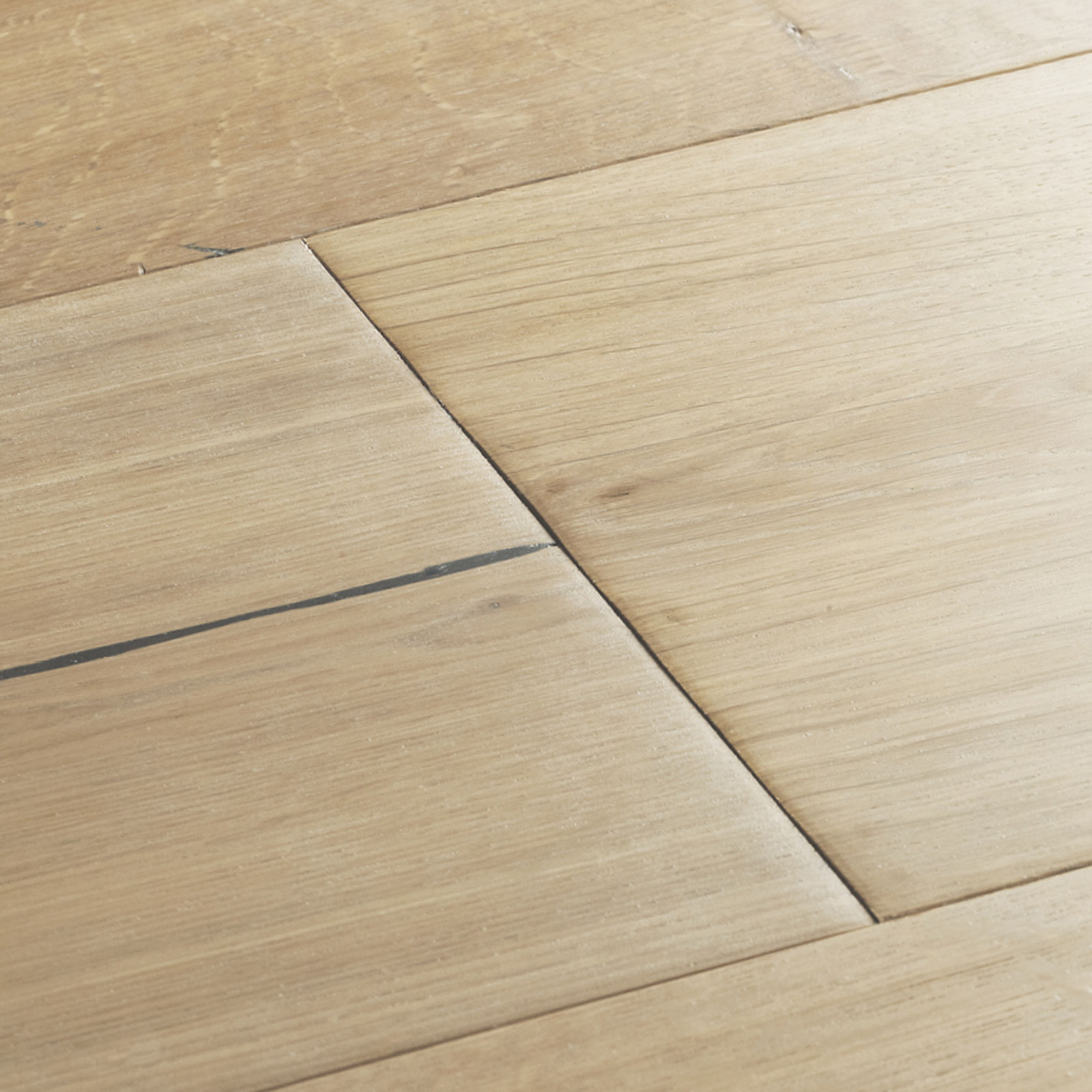 Berkeley Montana Oak
38-BOM-001
This white washed oak floor combines an antiqued effect with ashen hues for a truly distinctive mix of old and new style. Capture the legacy of aged timber in your home and love the extra rustic character of a floor which features dark streaks, intricate knots and tone variations. Montana Oak is handscraped to emulate the footfall of thousands of feet and finished with oil for a subtle satin sheen.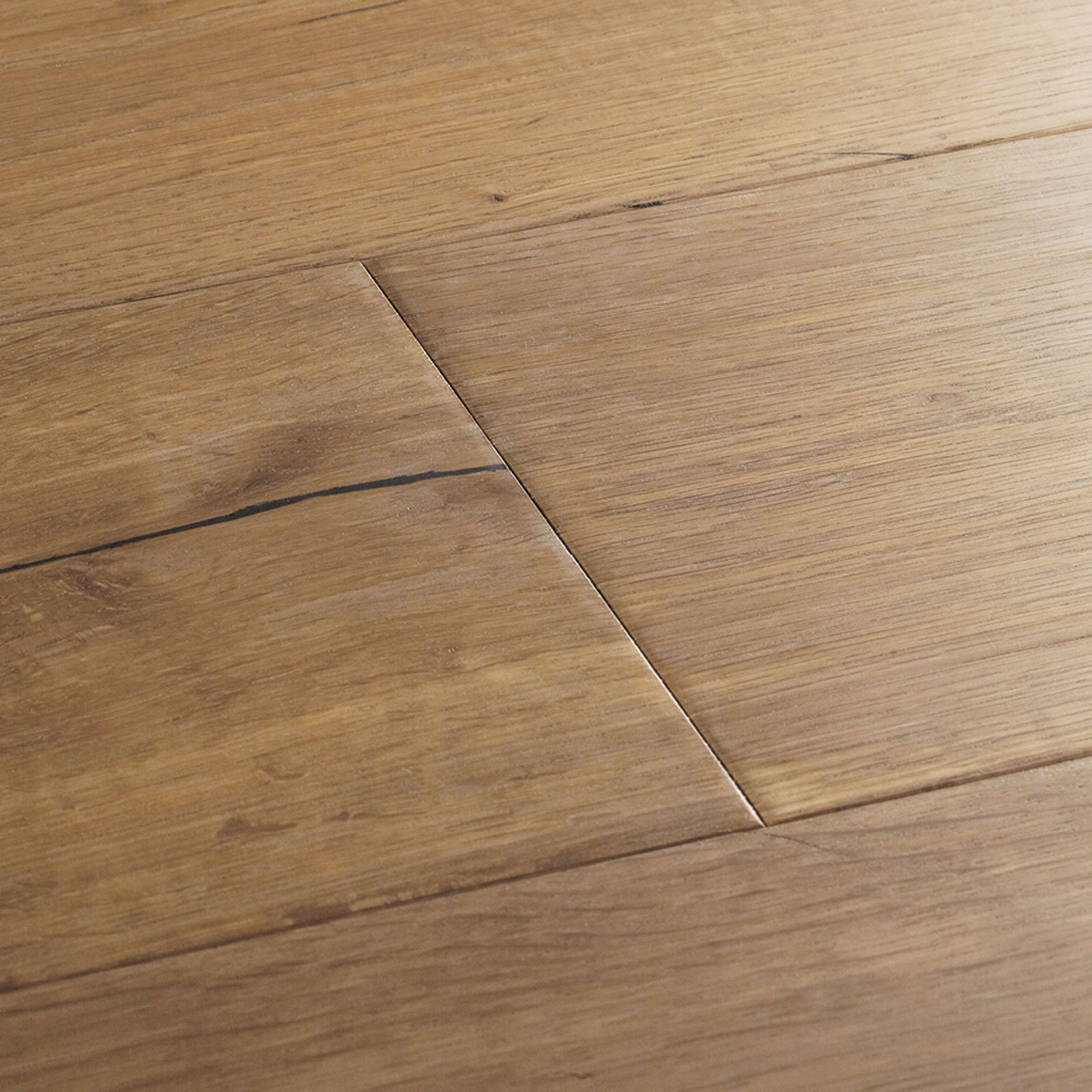 Berkeley Washed Oak
38-BOW-002
Love the ashen shade and dark details of this aged wood floor which presents an array of natural beauty. Long and wide boards are abundant with intricate knots, flowing grain patterns and tonal contrasts for a floor that's interesting at every angle.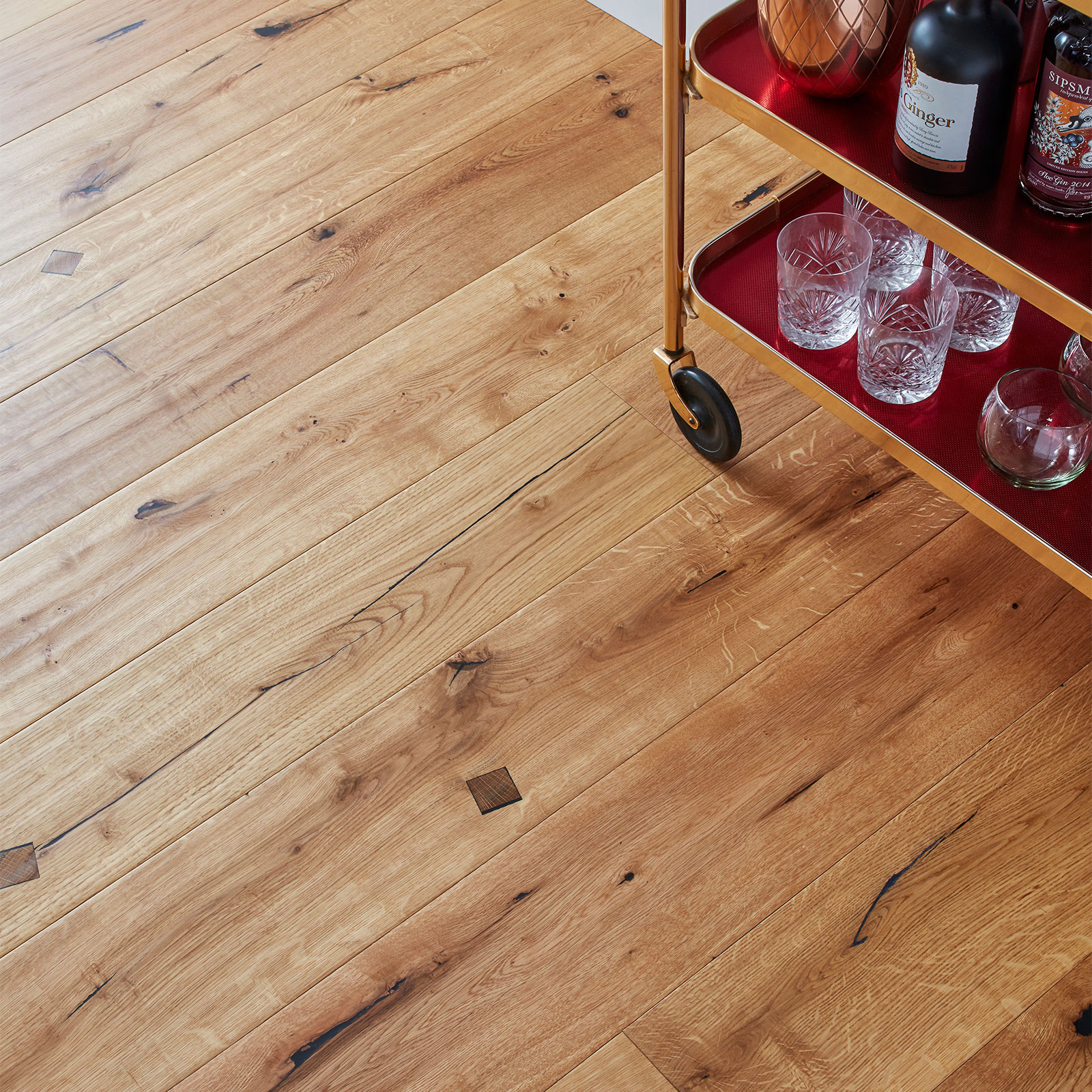 Berkeley Tradition Oak
38-BTR-007
Berkeley Tradition captures the enchantment of an oak floor that has been loved by thousands of feet. Each board is aged to perfection and distressed with seven specialist processes to rekindle the beauty of historic timber. Caramel tones undulate throughout arresting grain patterns and many boards feature traditional wood block detailing for an extra characterful look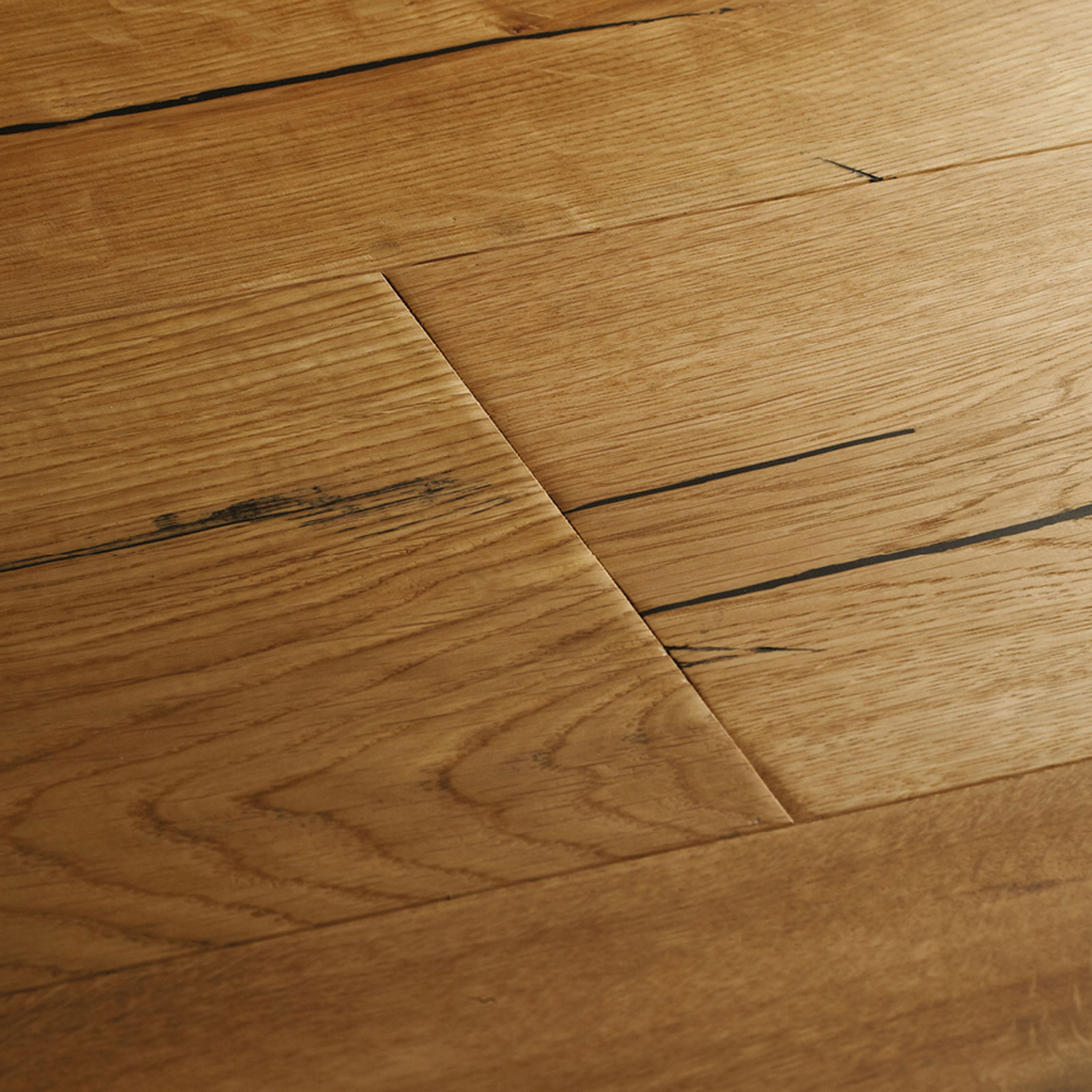 Berkeley Natural Oak
38-BON-004
Berkeley Natural Oak flooring is carefully prepared with seven specialist ageing processes to capture the charm of an experienced timber. The long and wide planks instil a faithful feel at the base of a room and feature extra-rustic details such as large knots and dark filler, to recreate a truly distinctive look.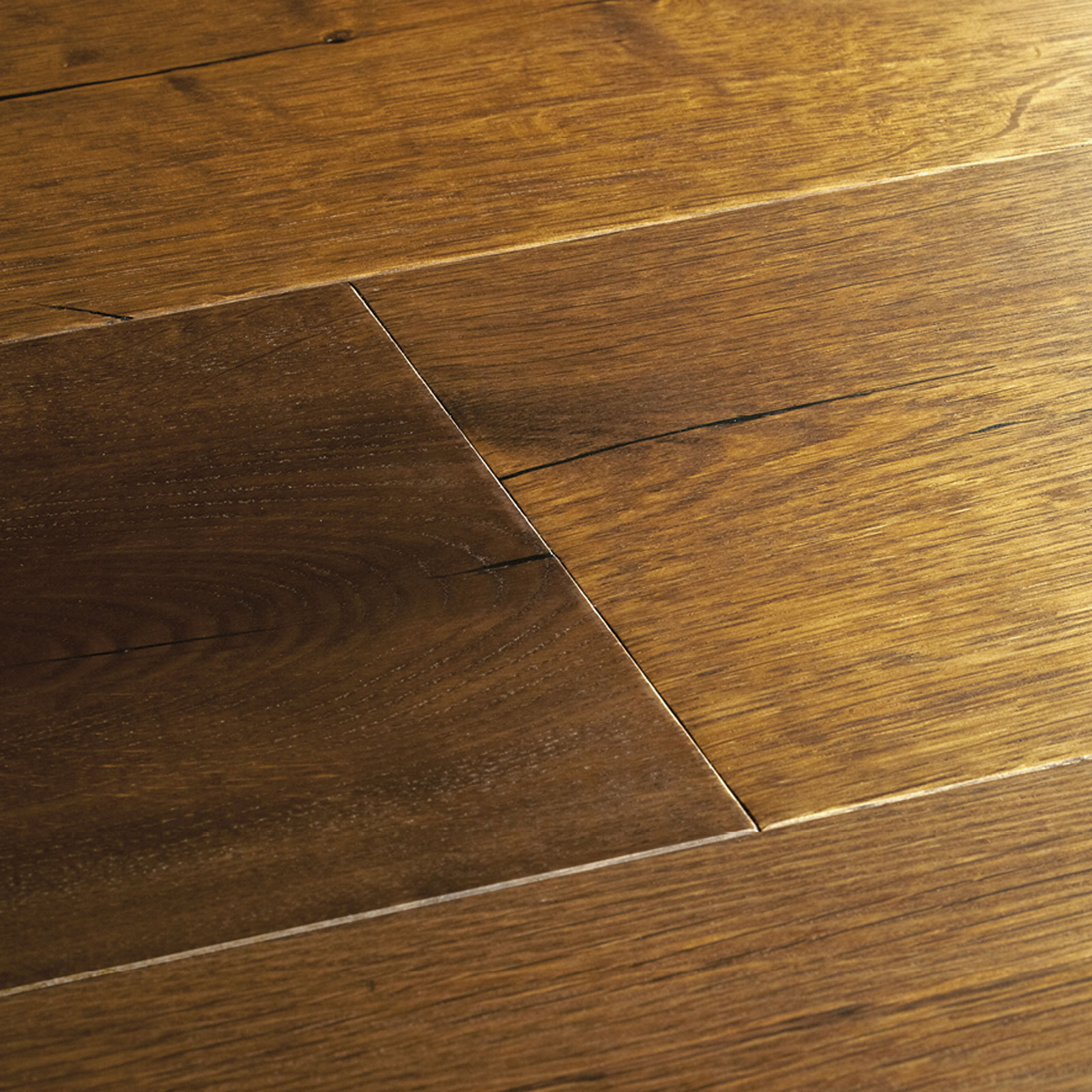 Berkeley Burnt Oak
38-BOA-006
Invigorate your space with the bronze hues of this beautifully distressed oak floor. Long and wide boards feature a medley of tonal twists together with dark rustic details and the definition of beveled edges. The floor is finished with five coats of premium oil to enhance the character of every grain and provide a lifetime of durability.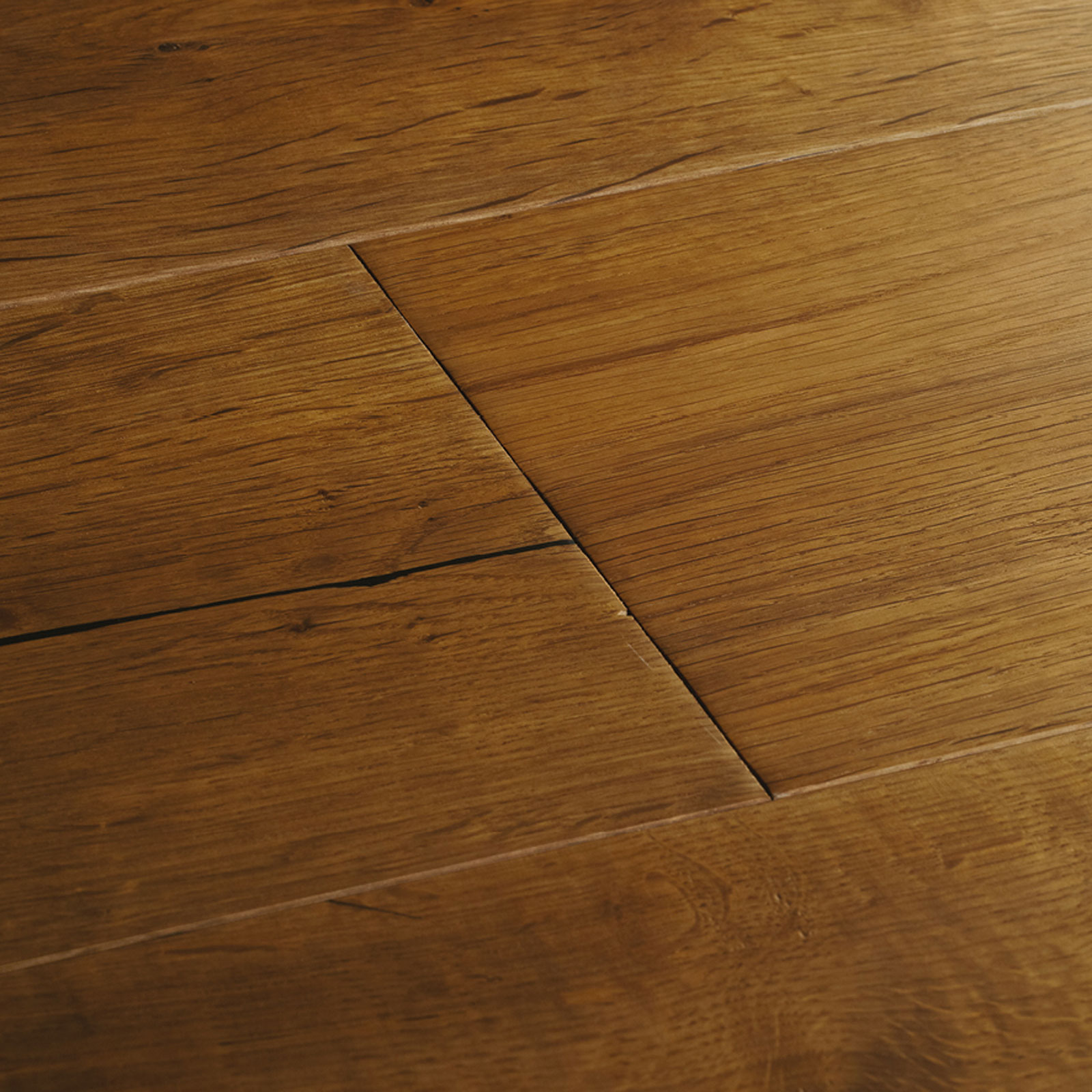 Berkeley Smoked Oak
38-BOS-003
Smoked Oak has been antiqued throughout seven careful stages to instil stunning period accents in the planks. A multi-tonal colour, dark details and intricate wood knots evoke the character of an experienced timber while an oiled finish enhances every grain in this exquisitely distressed floor.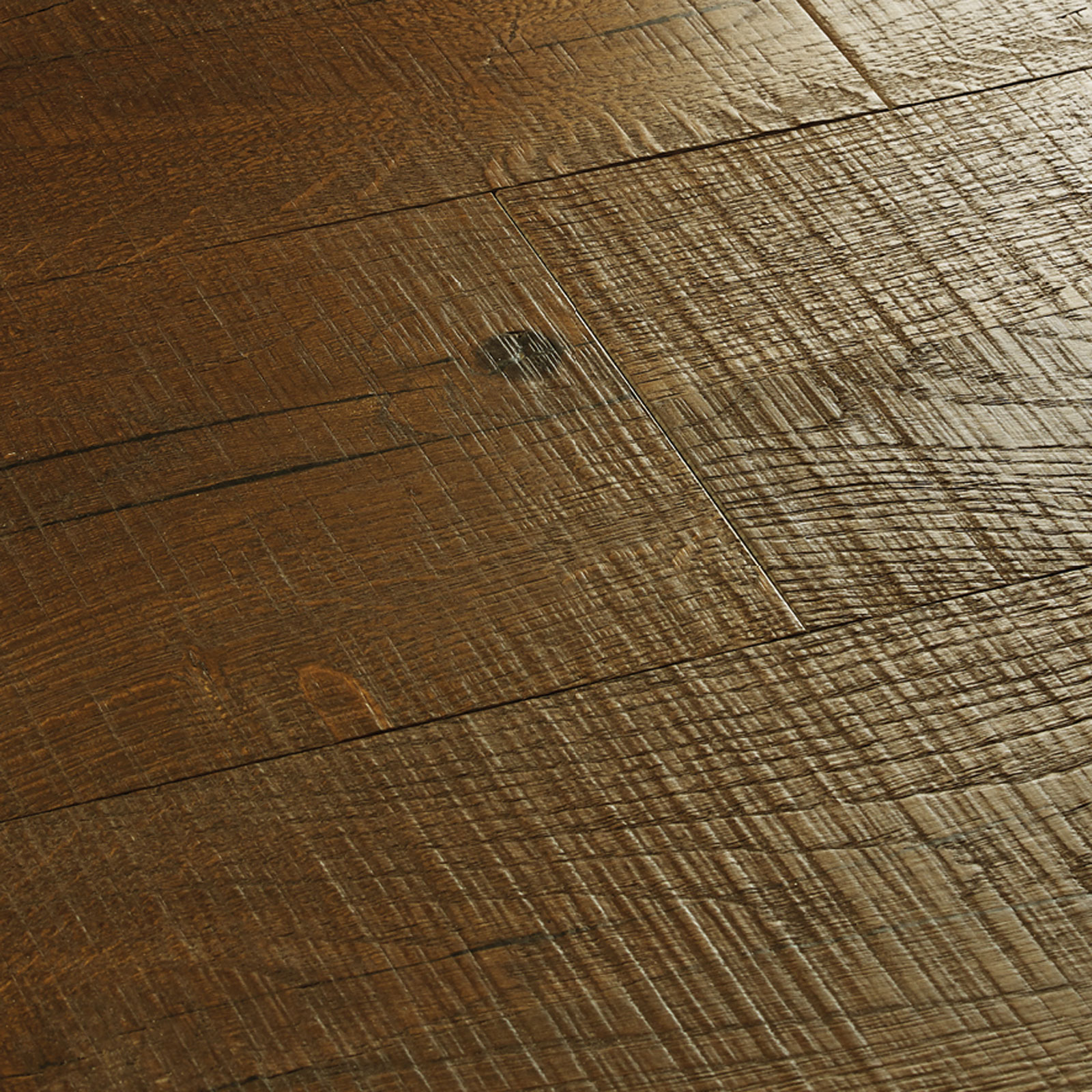 Berkeley Reclaim Oak
38-BRC-006
Bursting with deep chocolate shades and traditional character, Berkeley Reclaim Oak is a beautiful statement in reclaimed wood flooring design. Planks feature kerf marks to capture the rough feel of timber that's fresh from the saw while their handscraped surface emulates the loving wear of a thousand feet. Rectangular and butterfly-shaped wood pegs can also be found throughout Berkeley Reclaim boards, emulating a truly antiqued look that evokes an extra rustic feel in the home. Love the floor's rich tones and adore its distinctive look beneath your feet.